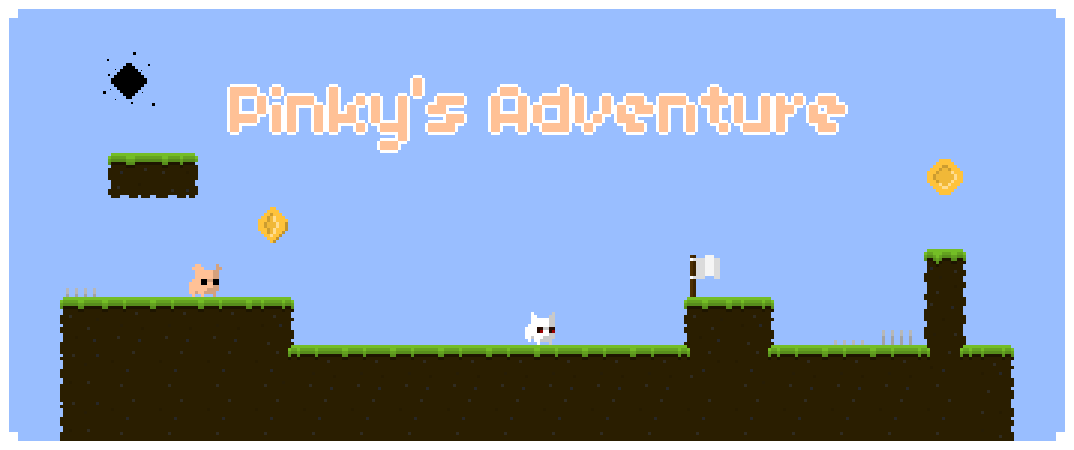 Pinky's Adventure
New Update Coming To Pinky The Hamsters Adventure
---
There will be an update coming to Pinky The Hamsters Adventure. This update will change the whole design of the game and will make it more user friendly and have better functionality than before. This update will be the biggest update that will happen to Pinky The Hamsters Adventure.
Why Am I Updating It?
Pinky The Hamsters Adventure has no end goal in the game and has nothing that really draws the player to the game and is missing that feeling of enjoyment, which is what i am trying to achieve. The menus in the game are a bit 'unclean' in my opinion. After doing a recent survey with some friends and family members, i tried to understand why they enjoyed the game and what the game needs to improve on. The results were as i expected. The results are that the graphics should be improved on, it should have a redesign and i was also told that levels should be changed and to add more. These results is what i was expecting to happen and i am glad it did.

What Will Be Updated?
Basically everything you can see in the game. The menus will be updated to make them more user friendly and easy to access, they will also look more 'professional' or 'clean'. The way that you enter levels in the game. I found that when watching people play my game that they had trouble entering the level as they would just 'tap' it, when actually you needed to press the enter button. So it will be change to a 'tap' to enter the level and a decrease in buttons. The levels will even be changed and made more 'easier' to play and will be more 'professional' or 'clean'. The way the game feels as you play it will be made more better and feel right. There will also be some new menus to the game which should hopefully make the game a bit more interesting.
When Can We Expect The Update To Be Done?
The update may take some time. Why? Well i have school exams around the corner, which will take time away from doing what i prefer (updating the game). Also this update is not small and has quite a lot of changes, which could take some time. This is not the only update i am working on as well, i am working on 'Time Move' and another project as well. So the update should be out in June or July, sadly.
Where Can You Follow Me To Find Out When And More?
You can follow me on Twitter, FaceBook or Reddit. By following me you will see what thing are currently happening with the game that i work on and will find out when the games or updates are released.
Twitter : https://twitter.com/GhostRunners25
FaceBook : https://www.facebook.com/GhostRunners25